MARK A. SEVERSON, SHAREHOLDER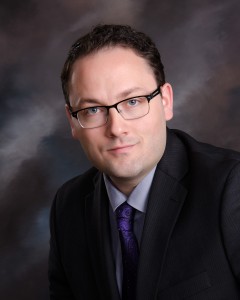 Mark A. Severson is an attorney and shareholder with Severson Porter Law. He is an MSBA Board Certified Specialist in Real Property Law. Fewer than 3% of all registered attorneys in Minnesota are certified specialists in their field.
Mark focuses his practice in the areas of Real Estate, Business, Estate Planning, and Probate. Mark is able to draft the full array of business and commercial documents. Mark also provides effective litigation services with an aim toward solving the underlying problem. Mark has successfully tried complex commercial cases involving shareholder disputes and contractual disputes. He has also successfully tried many different types of real estate matters including, but not limited to, land use and zoning matters, easement issues, lake law, municipal law, quiet title, trespass, lot lines issues, water run-off issues, and general neighbor disputes. In addition to appearing before City Councils, Town Boards, County Boards, Administrative Boards, and Minnesota District Courts, Mark has also appeared and enjoyed success before the Minnesota Appellate Court. Mark utilizes a problem solving approach in representing large corporations, non-profits, and individuals in business and real estate matters.
Mark is a regular presenter for Minnesota CLE on real estate matters.  Mark has served on multiple boards for non-profits and governmental entities.
Mark obtained his Bachelor of Arts degree graduating magna cum laude in Legal Studies and Philosophy from Franciscan University of Steubenville, Ohio and received his Juris Doctorate from the University of St. Thomas School of Law. Mr. Severson was an associate for Askegaard & Robinson, P.A. as well as a judicial law clerk for the Honorable Erik J. Askegaard. Early in his career, Mark also gained significant court room experience as a County Prosecutor. Currently, Mark is a shareholder in the law firm of Severson Porter Law.
Mark grew up in the Brainerd Lakes Area. Mark loves spending time with his family, watching any Minnesota sports team, and playing golf.
Bar Admissions:
The Supreme Court of  the State of Minnesota
United States District Court, District of Minnesota
Professional Associations, Memberships, Certifications, Awards:
Minnesota State Bar Association
Crow Wing County Bar Association
MSBA Certified Specialist in Real Property Law
North Star Lawyer, 2014, 2015
Selected to Super Lawyers Rising Stars, 2018, 2020, 2021, 2022
Presentations
2022 Minnesota Easements, Rights-of-way, and Eminent Domain, Understanding Riparian and Water Rights, HalfMoon Education Inc., CLE Presenter
2021 Survey of Short-Term Rentals and the Present State of Regulations and Enforcement in Minnesota, Minnesota CLE Faculty
2020 Great Outdoors: Cabin Law, "The Ins and Outs of AirBnB and Cabin Rentals.", Minnesota CLE Faculty
2019 How to Navigate Real Estate Issues Between Neighbors, riparian rights or property owners, Minnesota CLE Faculty
Representative Cases:
Hecker v. Crow Wing Cnty. Bd., 959 N.W.2d 215, 216 (Minn. Ct. App. 2021)

published decision establishing notice requirements for county board of adjustment variance decision

ABP, LLC, et al., Respondents, vs. Crayon Box Childcare Academy, Inc., et al., Appellants

Court awarded $817,858.05 judgement in favor of commercial landlord client

Piche v. Braaten, A13-0406, 2014 WL 349712 (Minn. Ct. App. Feb. 3, 2014), review denied (Apr. 15, 2014)

Court awarded $1,621,000.00 judgment in favor of minority shareholder client

Hebert v. City of Fifty Lakes, A13-0311, 2014 WL 103327 (Minn. Ct. App. Jan. 13, 2014), review denied (Mar. 26, 2014)
Cuyuna Regional Medical Center (CRMC), a District Hospital v. City of Crosby, and Crosby City Council

Represented Hospital in Writ of Mandamus action against City; resolved outside of Court.
Board Service:
City of Crosby Planning and Zoning, Chairman of the Board
St. Francis School of the Lakes, Board Member
Interfaith Volunteers, Board Member
The Guiding Star National Project, Board Member
Serpent Lake Sewer District, Board of Directors 2014-2015
Cuyuna Range Youth Center, Board of Directors 2014-2015
Deerwood City Councilor, 2012-2015
Child Abuse Prevention Council for Clearwater County, Secretary 2010-2011
Citizens for a Violence Free Community, Secretary 2010-2011
Brainerd Lakes Area Chamber of Commerce
Cuyuna Lakes Area Chamber of Commerce
Pro Bono Work:
Jessie F. Hallett Memorial Library in Crosby, MN
Brainerd Public Schools Foundation
Project Haiti, Inc.