CROSSLAKE LOCATION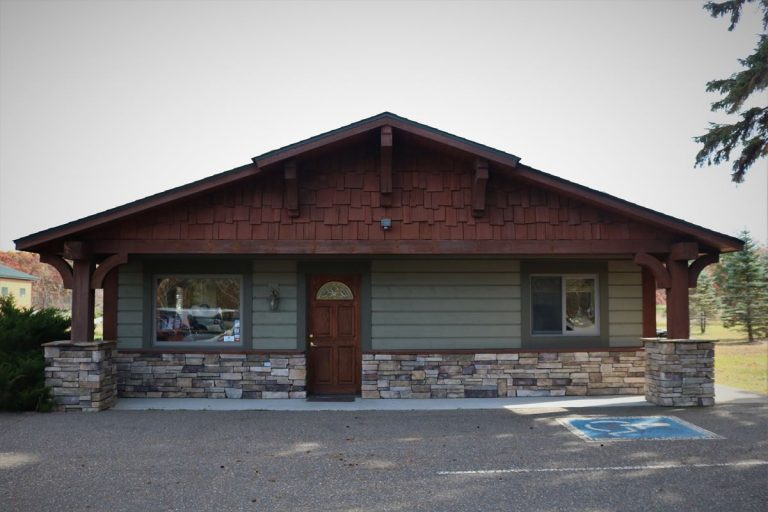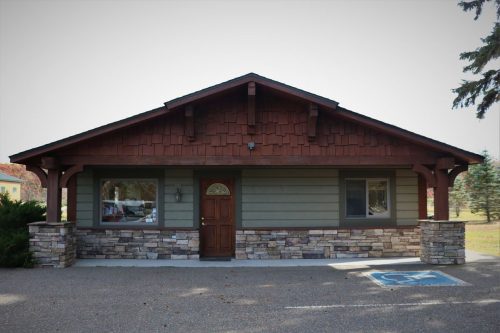 Crosslake Office
34354 County Road 3
Crosslake, MN 56442
218.692.6999

CROSSLAKE: Located on the east side of County Road 3 approximately 1/4 mile north of the intersection of County Road 3 and County Roads 36/103 in Crosslake, MN.

BRAINERD LOCATION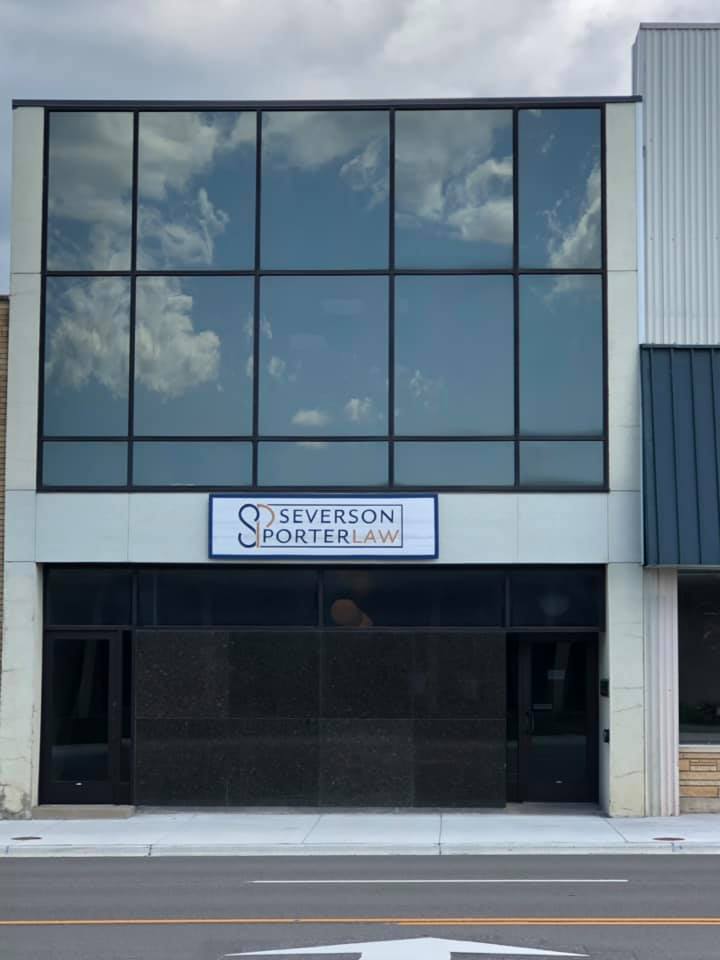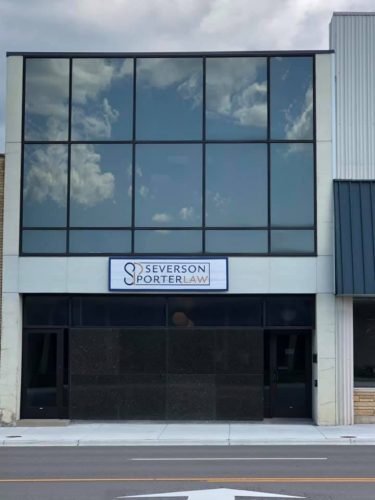 Brainerd Office (Mailing Address for All Locations)
218.454.4719.
Severson Porter Law
319 South 6th Street
Brainerd, MN 56401

BRAINERD: Located in Downtown Brainerd next to Sheps and across from US Bank

CROSBY LOCATION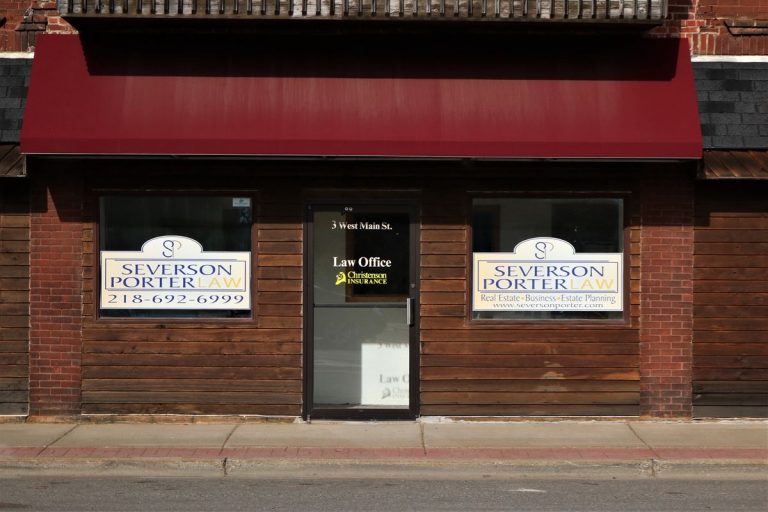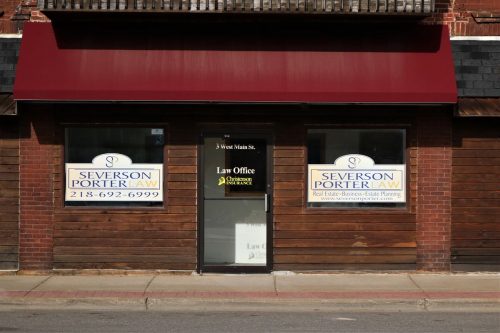 *Crosby Office
By appointment only by
calling 218.692.6999.
3 W Main St,
Crosby, MN 56441

CROSBY: Located on the North side of Main Street near the corner of Main & Cross Ave.